After years of trying to catch up with competitors, Intel's new Chief Executive Pat Gelsinger revealed Tuesday that the company's main strategy would be to produce chips for other companies.
Intel has traditionally concentrated on producing its own chips, but that will change with the establishment of the new and independent Intel Foundry Services business unit.
If the change is successful, it will represent a significant turnaround for a decades-old Silicon Valley powerhouse. For years, the chipmaker's technological leadership and the "Intel Inside" marketing strategy held it at the forefront of personal technology.
However, in recent years, Intel has struggled to enter the smartphone market and has experienced many delays in PC processor development.
Intel's move could also help to anchor technology supply chains in the United States, which is advantageous at a time when policymakers are worried about dependence on Asian manufacturers.
Intel welcomes political efforts to improve the US processor market, but the foundry change is unrelated to those efforts, according to Gelsinger.
chip shortage
The strategy comes at a time when there is a severe chip shortage, which is delaying car production and causing other issues.
Taiwan Semiconductor Manufacturing Co., the world's largest foundry, expects to invest $28 billion in new chip making capacity this year to meet demand.
That provides an appropriate backdrop for Intel's foundry news. But don't hold your breath waiting for it to work. It takes years to get new fab products to market capacity online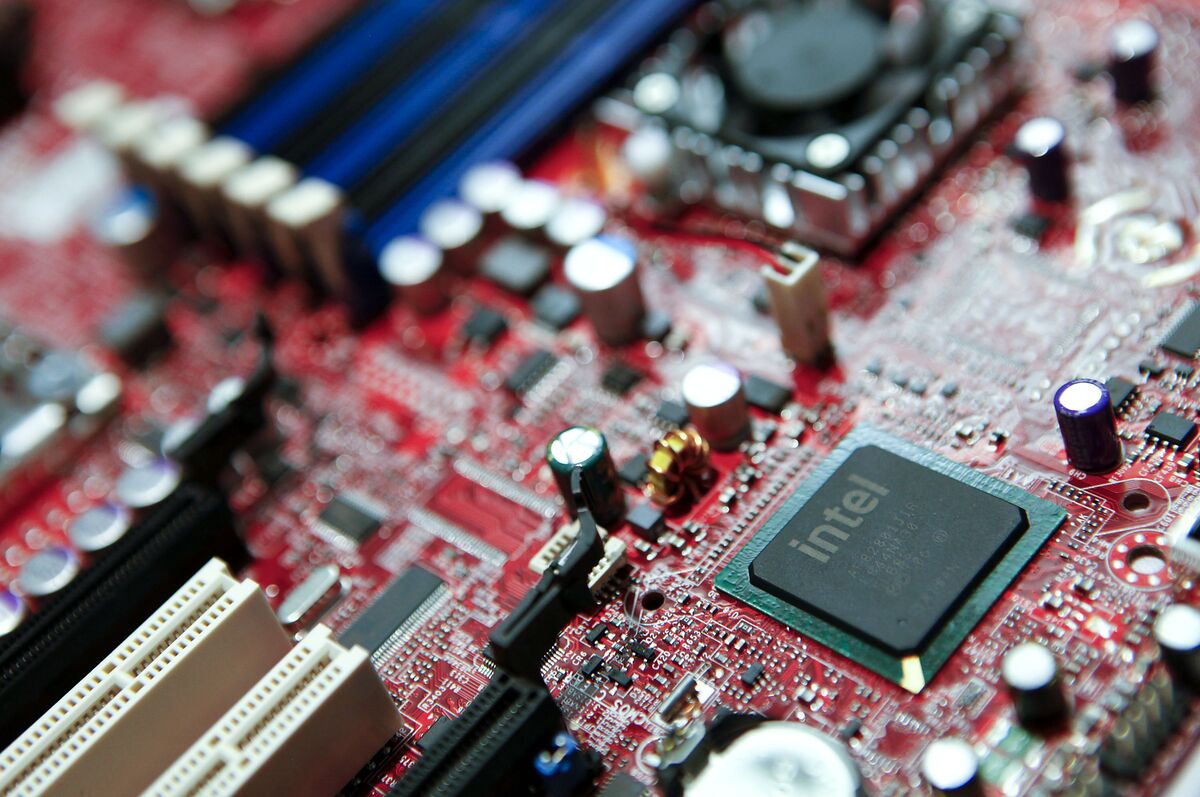 As Intel's chip making dominance waned, companies such as Apple, Nvidia, Qualcomm, and AMD turned to chip foundries such as TSMC, Samsung, and UMC. Apple's M1 processor, manufactured by TSMC and used in many new Macs, is representative of the move.
On several measurements, it outperforms rival Intel chips in terms of speed and battery power consumption.
According to Gelsinger, Intel is making strides toward a newer manufacturing process that uses electronic components measuring 10 nanometers, or billionths of a meter.
He also expressed trust in the company's 2023 transition to its 7nm process, which doubles the amount of circuitry elements that can fit into a given area compared to today's 10nm process and quadruples it compared to today's 20nm process.
"Intel has returned. As we look to the future, the old Intel has given way to the new Intel "Gelsinger explained. "Our belief in 7nm's health and competitiveness is growing."
Wall Street remained skeptical. Following an initial surge, Intel's stock price levelled off Wednesday at around $63 a share, where it had closed on Tuesday prior to Intel's announcements.
Intel Foundry Issues
Not everybody shares Gelsinger's optimism. "The foundry project seems unlikely to be any more competitive than Intel's previous foundry efforts," Linley Gwennap, an analyst at the Linley Group, said.
"Intel has always struggled at foundry because it does not have standard tools and libraries that TSMC and Samsung support, and external customers recognize that they will always be the lowest priority in Intel's fabs."
Intel's previous foundry efforts were "bad," according to Gelsinger, but this time will be different. For example, this time around, the foundry initiative will be a separate business entity with its own benefit obligations and dedicated capacity for custodial services.
Intel's efforts to bring 7nm chip development to scale, accelerate the next transition to 5nm, and embrace emerging technologies to combine smaller "chiplets" into a single more efficient chip package are also daunting, according to Gwennap.
"If someone can pull it off, Pat is the one," Gwennap said of Gelsinger. Gelsinger worked at Intel for 30 years, rising to the position of chief technical officer before departing for a lengthy stint at software maker VMware.
Intel also stated that it would beat previous revenue and profit expectations for the first quarter, owing to strong sales of laptop chips. Remote schooling and work during the pandemic has resulted in an increase in PC spending.
New ventures, new plants, and new customers
Intel hopes that the newly revealed plan would result in new business from foundry services. It will not only design its own processors, such as the Core and Xeon, but it will also design chips for other technology companies.
Intel is investing a massive $20 billion in two new Arizona chip factories, known as fabs, that will have dedicated foundry power, giving customers confidence that Intel will manufacture their chips.
Microsoft, Google, Amazon, Qualcomm, Ericsson, and Cisco all supported Intel's shift, but Intel did not provide information.
It also announced a collaboration with IBM on chip technology and packaging. IBM CEO Arvind Krishna said in a statement that Intel Foundry Services "would bolster US competitiveness."
Intel's closest partner in several respects during its PC heyday was Windows programme manufacturer Microsoft, hence the nickname "Wintel."
Microsoft CEO Satya Nadella expressed his support for Intel's manufacturing reforms, a clear vote of confidence considering the company's position in the PC industry, and Gelsinger thanked him on Twitter.
The exchange was noteworthy since Gelsinger is following in Nadella's footsteps in several respects.
Under Nadella's leadership, Microsoft has welcomed strong competitors such as the Linux operating system and smartphones powered by Google and Apple applications.
Today, Gelsinger is lending its manufacturing clout – although somewhat tarnished at the moment – to its main competitors. The "you're with us or you're against us" mentality has vanished.
Customers will be able to design chips using Intel's own x86 processor cores as well as the Arm designs that dominate the smartphone market. Customers of Intel will also be able to design chips using RISC-V, a newer competitor to Arm designs.
Even as it plans to build chips for others, Intel will increase its reliance on other foundries such as TSMC, Samsung in Korea, and UMC in Taiwan in the near term.
According to Creative Strategies analyst Ben Bajarin in a research note issued on Wednesday, Intel's moves have a major impact on the industry's competitive dynamics.
Intel's ability to develop its chips on TSMC's leading manufacturing brings fresh pressure on Intel's own manufacturing to change, while also allowing Intel to demonstrate how well its processors perform when not hampered by Intel's manufacturing issues.
It's unclear how well Intel can carry out its plans, but Bajarin is more confident in Intel's capabilities now than he has been in the last decade. "These announcements are a significant move forward."